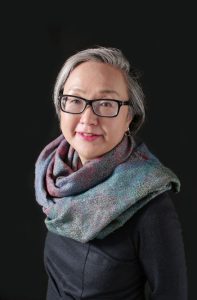 Director, United Nations Institute for Training and Research (UNITAR), Division for Prosperity
Ms. Mihoko Kumamoto has over 25 years of professional experience in the development cooperation field and has been with the United Nations for more than 20 years.
Ms. Kumamoto earned her Master's in Economic Development at Columbia University. In 2001, she joined the United Nations Development Programme and served its Vietnam Country Office as a Junior Professional Officer. In 2003, she moved to the UNDP Headquarters in New York and led various signature programmes that promoted the capacity development of institutions and individuals, including climate change adaptation programmes. In 2011, Ms. Kumamoto worked for the UNDP Multi-Country Office for Samoa, the Cook Islands, Niue and Tokelau as Assistant Resident Representative for Crisis Prevention and Recovery. After the assignment, she rejoined UNDP Headquarters, and in 2012, Ms. Kumamoto moved to Jakarta to serve UNDP Indonesia as a Senior Advisor. She began her position as Head, and then Director, of the UNITAR Hiroshima Office in 2014. From July 2019, she became Director of the UNITAR Division for Prosperity.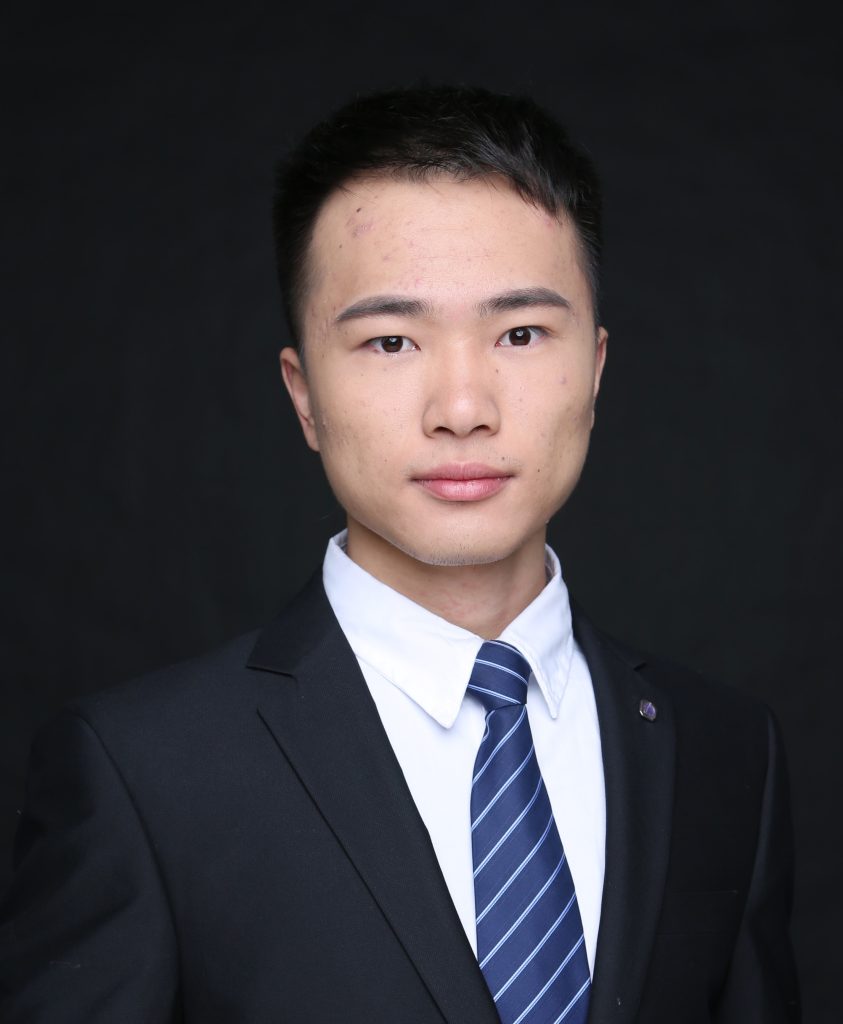 Dingchen Ning
Institute of Insurance Economics, University of Saint Gallen
Dingchen Ning is a PhD student in the University of St Gallen, Switzerland. He holds a Bachelor and Master degree in insurance science from Central University of Finance and Economics in China. Dingchen' PhD research focuses on cyber risk management and insurance, aiming to uncover novel insights into the understanding and mitigation of cyber risk by leveraging the perspectives from statistics, finance, and economics. More specifically, he is interested in understanding the time dynamics of cyber risk from a statistical perspective and also the capital structure of insurers underwriting cyber insurance.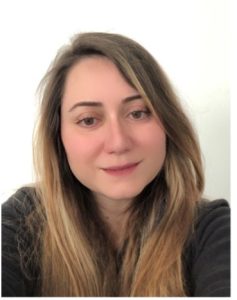 Vice-president, Global CTO for Digital Security in Eviden, an Atos business
Zeina Zakhour is an accomplished and passionate technology executive serving as the Vice-president, Global CTO for Digital Security in Eviden, an Atos business. Her unyielding passion for cybersecurity is the driving force behind her relentless pursuit for innovation to combat emerging digital threats.

With over twenty-two years of experience in the cybersecurity industry, Zeina has a proven track record of success in various strategic roles. Her expertise spans Product Engineering, Risk Management, Security Integration, Managed security services/Managed Detection and Response, Security by design for digital innovations (Cloud, IoT, Edge, AI etc…), Compliance and privacy and Innovation/Design thinking.

Zeina's contributions extend beyond her role at Eviden. She serves as a member of the Advisory Group for the European Union Agency for Cybersecurity (ENISA) and is a Council member of the Women4Cyber Foundation.

Zeina has received numerous accolades for her outstanding achievements. In 2019, she was honored as one of the "100 fascinating Females Fighting cybercrime" and was featured in the CTO/CIO/CDO French top 10 influencers survey. In 2020, she was recognized as a Cybersecurity leader by the Cyber Security Observatory, and in 2022, she was included in the list of Europe Top Cyber women.

Zeina graduated Magna Cum Laude with a Bachelor of Engineering in Computer and Communication Engineering from Notre Dame University Lebanon. She furthered her education by obtaining a M. Sc. From Telecom SudParis and completed an Executive MBA focused on Innovation & Entrepreneurship from HEC School of Management.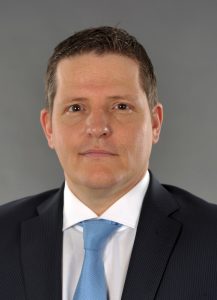 Head of Global and Emerging Risks at the Geneva Centre for Security Policy (GCSP)
Dr. Jean-Marc Rickli is the Head of Global and Emerging Risks at the Geneva Centre for Security Policy (GCSP) in Geneva, Switzerland. He is also the co-chair of the NATO Partnership for Peace Consortium (PfPC) Emerging Security Challenges Working Group. He is the co-curator of the International Security Map of the Strategic Intelligence Platform of the World Economic Forum. He is also a member of the advisory board of Tech4Trust, the first Swiss startup acceleration program in the field of digital trust and cybersecurity. Prior to these appointments, Dr. Rickli was an assistant professor at the Department of Defence Studies of King's College London and at the Institute for International and Civil Security at Khalifa University in Abu Dhabi. In 2020, he was nominated as one of the 100 most influential French-speaking Swiss by the Swiss newspaper Le Temps. Dr. Rickli received his PhD in International Relations from Oxford University. His latest book published by Georgetown University is entitled Surrogate Warfare: The Transformation of War in the Twenty-first Century.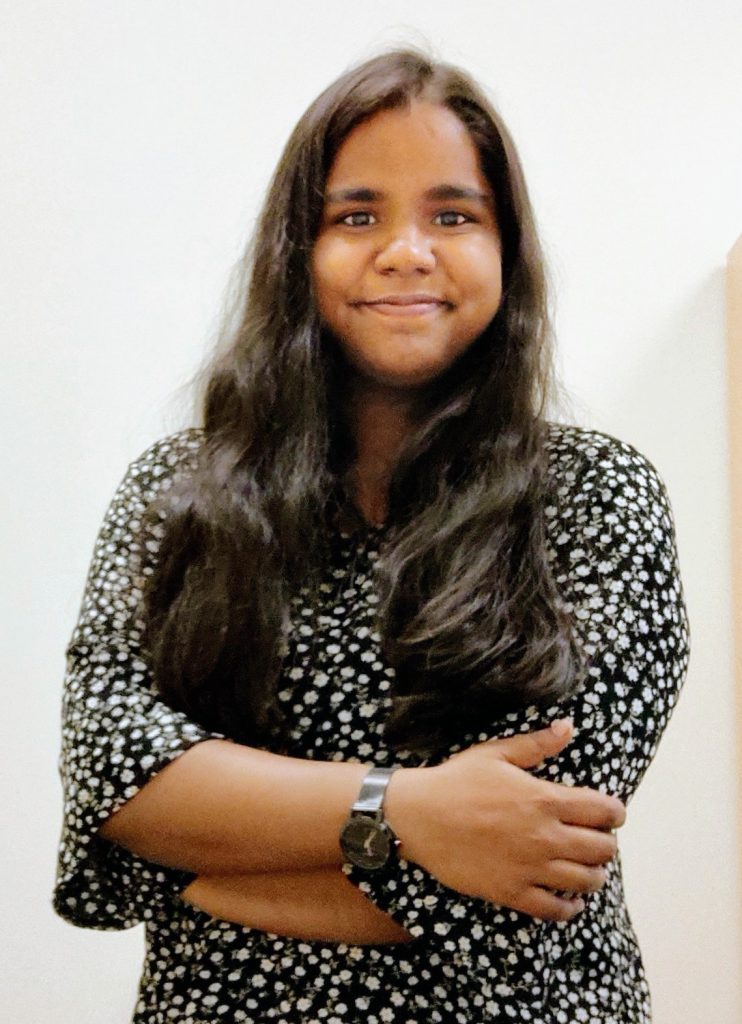 PhD Candidate, Georgia Institute of Technology
Vagisha Srivastava is a PhD candidate at Georgia Institute of Technology in the School of Public Policy. Her interest includes issues related to cybersecurity and internet governance which she examines with the lens of the International Political Economy. She is currently involved with the Internet Governance Project (https://www.internetgovernance.org/) at Georgia Tech, where she works on projects related to Encryption, Public Key Infrastructure, and Digital Currency. Previously, she was associated with the Centre for Communication Governance (https://ccgdelhi.org/), and the India Development Foundation (https://www.idfresearch.org/) where she worked on issues appertaining to India's Digital Economy space with a key focus on data localisation.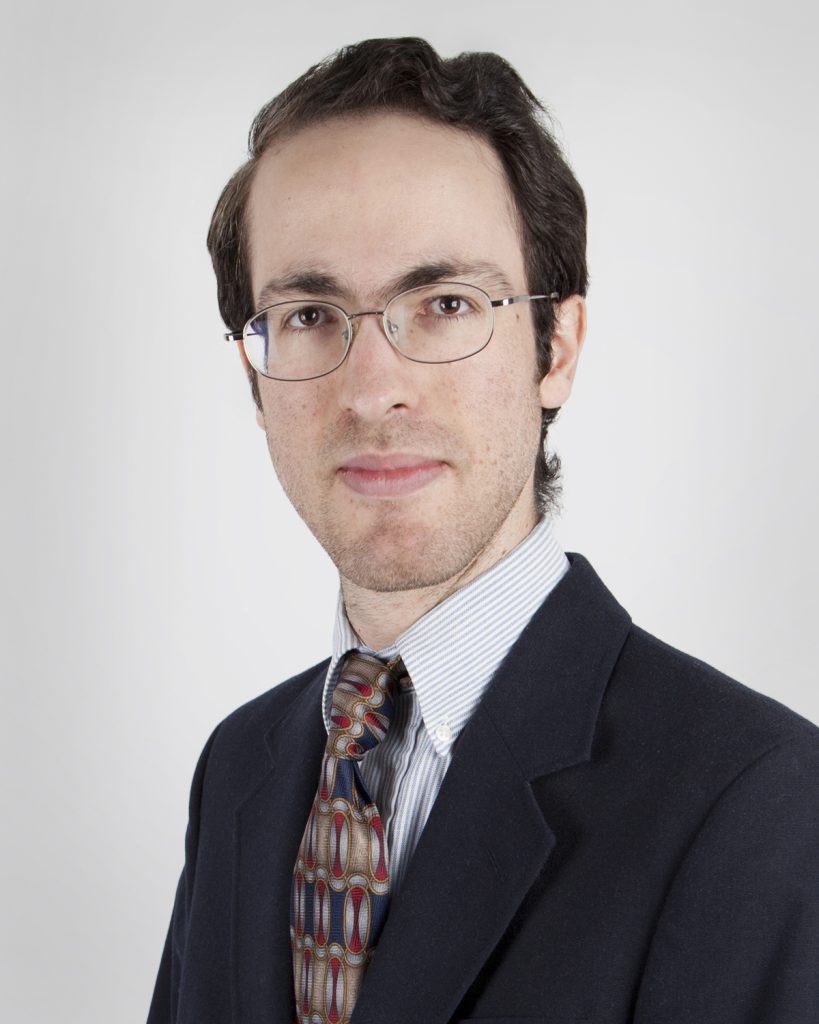 Managing Director & Head of the Marsh McLennan Cyber Risk Intelligence Center
Scott Stransky is Managing Director and Head of the Marsh McLennan Cyber Risk Intelligence Center. The Center launched in 2021 to provide cyber modeling, thought leadership, and cyber analytics guidance across Marsh McLennan. Previously, he led the Cyber Modeling group at extreme event modeling firm AIR Worldwide (part of Verisk Analytics). Under his leadership and guidance, the team sourced and cleansed detailed cyber security, incident, and claims data, and combined it with advanced machine learning algorithms, stochastic modeling techniques, and Monte Carlo simulations, providing the insurance industry with a robust suite of models to manage their cyber insurance portfolios. He is a recognized speaker across North America and Europe on the topics of cyber insurance risk and catastrophe modeling, having been invited to speak at numerous conferences sponsored by Advisen, NetDiligence, IUA of London, RAA, CPCU Society, AM Best, Lloyd's, and others, in addition to engaging directly with clients. He was voted by his industry peers to be the 2023 Cyber Risk Industry Person of the Year in the Actuary/Modeler category. Mr. Stransky earned a bachelor's degree in Mathematics with Computer Science from MIT and a master's degree in Atmospheric Science from MIT.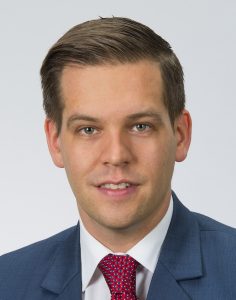 Head of the Technology Monitoring Team at the Cyber-Defence Campus (CYD) of armasuisse Science and Technology.
Dr. Alain Mermoud is the Head of the Technology Monitoring Team at the Cyber-Defence Campus (CYD) of armasuisse Science and Technology. His Technology Monitoring (TM) team is deployed over three locations: Thun (headquarters), Zurich, and the EPFL Innovation Park (his primary site). The main research interests of this TM team are emerging technologies, disruptive innovations, (cyber) threat intelligence, and the economics of (cyber) security. Alain's PhD research focused on security information sharing and cooperation in the context of critical infrastructure protection. In 2015, he won the Cyber 9/12 Atlantic Council Strategy Challenge as Head of Team Switzerland. Before that, he worked as a Management Consultant for 5+ years in the banking industry and as a Scientific Collaborator at the Military Academy at ETH Zurich.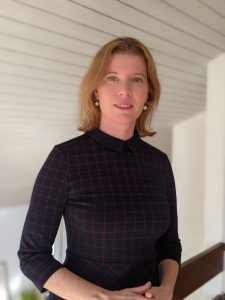 Executive Director of Impact Translator, Geneva Science Diplomacy Anticipator (GESDA)

Ms Hood holds a Master's degree in management from EMlyon business school and a Master's degree in urban planning and development from University Paris 1 Panthéon-Sorbonne. She began her career in strategy consulting, where she advised local, regional and national governments on economic and innovation policy. She has a specific interest in assessing the methods and mechanisms that policymakers use to accelerate economic development in their regions, such as innovation clusters, incubators, accelerators and technology transfer platforms. In 2012, Ms Hood joined the Swiss Department of Foreign Affairs at the Embassy of Switzerland, first in Paris and until recently in London. In her latest capacity as the head of Swiss Business Hub UK+Ireland, she supported business and R&D ventures between Swiss and UK corporates and start-ups. She has led projects on artificial intelligence and data-driven technology with applications in healthcare, life science and performance engineering. In August 2020 she joined GESDA, where she heads the « Impact Translator" i.e the "do tank" part of the Foundation. Her current focus is to incubate the Open Quantum Institute initiative, in view of its launch in 2024.
Head of Strategy and Policy of the World Economic Forum Centre for Cybersecurity
Tal is head of Strategy and Policy of the World Economic Forum Centre for Cybersecurity. He leads the Centre's public sector and academia engagements and overseeing key strategic initiatives, including the Partnership against Cybercrime and the Global Cybersecurity Outlook report. Before joining the Forum, Tal took part in the establishment of Israel National Cyber Directorate, leading the formation of Israel's national cyber security strategy. Prior to that, he served as an officer in the Military Intelligence Directorate. Tal holds B.Sc. in physics and mathematics from the Hebrew University of Jerusalem, as a graduate of the elite IDF Talpiot program, and M.A. in economics from Tel-Aviv University. Tal is also an adjunct professor at the University of Tel Aviv.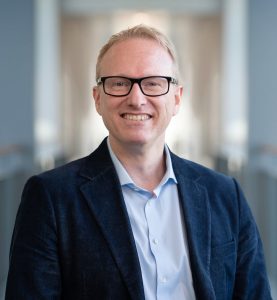 CEO & Co-Founder of Partisia Blockchain
Kurt Nielsen leads Partisia Blockchain as its CEO and Co-Founder. He combines Economics and Information Management in developing innovative IT services and businesses. Kurt holds a PhD in Business Economics and did combined graduate studies at the University of Copenhagen, University of Toronto and UC Berkeley. He co-founded Partisia, Energiauktion.dk and Sepior, and functions as CEO of Partisia alongside a part time position as Associate Professor at University of Copenhagen.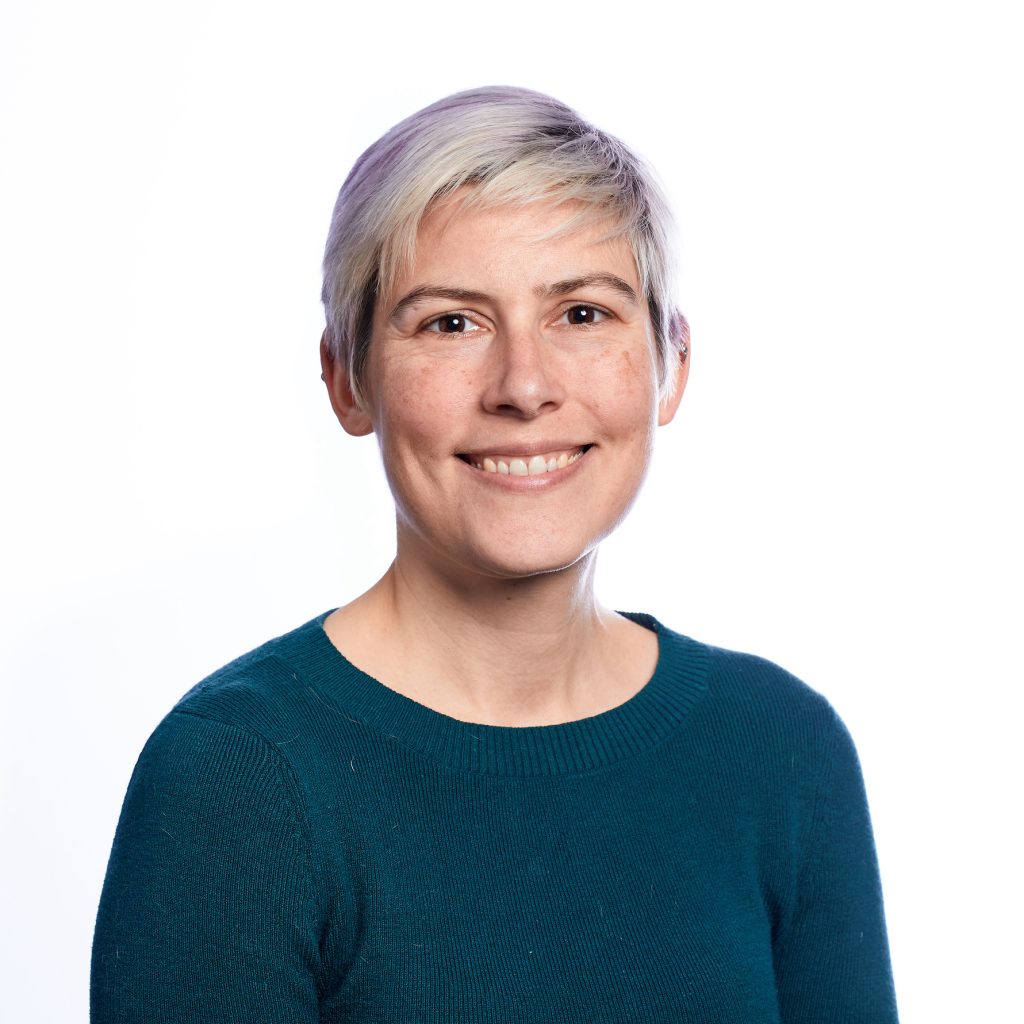 Principal Cyber Modeler at the Cyber Risk Analytics Center at Marsh McLennan
Carol Aplin is a Principal Cyber Modeler at the Cyber Risk Analytics Center at Marsh McLennan. The Center was formed in mid-2021 to provide cyber modeling, thought leadership, and cyber analytics guidance across the MMC enterprise. At the Center, she utilizes her depth of knowledge in mathematical modeling, statistics, and data analysis to understand the risk from cyber events.
Before joining Marsh McLennan, Carol was a catastrophe modeler on the Cyber Modeling team at AIR Worldwide. Here she specialized in model development and data analysis, focusing on losses stemming from cyber (contingent) business interruption scenarios.  Carol started her career at MIT Lincoln Laboratory where she created high-level mathematical models of complex systems, for use in the Homeland Defense domain.
Carol earned a Bachelor of Science in Mechanical Engineering from Iowa State University in 2004, and a Doctorate in Nuclear Engineering from University of Wisconsin – Madison in 2010. Her thesis was entitled "One-dimensional, time-dependent, integral neutron transport for inertial confinement fusion".
Chief Executive Officer of the CyberPeace Institute.
Stéphane Duguin has spent two decades analysing how technology is weaponized against vulnerable communities. In particular, he has investigated multiple instances of the use of disruptive technologies, such as AI, in the context of counter terrorism, cybercrime, cyberoperations, hybrid threats, and the online use of disinformation techniques. He leads the CyberPeace Institute with the aim of holding malicious actors to account for the harms they cause. His mission is to coordinate a collective response to decrease the frequency, impact, and scale of cyberattacks by criminal groups and state actors, and achieve cyber peace.
Stéphane Duguin sits on the Board of the Datasphere Initiative and is a member of the Advisory Board of the Global Forum on Cybercrime Expertise (GFCE). He is a thought leader in digital transformation and convergence of disruptive technologies. Stéphane has published one book and over 50 articles, book chapters, conference papers, and commentary essays on cybercrime, online propaganda, disinformation, OSINT techniques and AI. His expertise is also regularly sought in high-level panels where he focuses on the implementation of innovative responses to counter new criminal models and large-scale abuses of cyberspace.
Prior to this position, Stéphane Duguin was a Senior Manager at Europol. He led key operational projects to counter both cybercrime and online terrorism, such as the European Cybercrime Centre (EC3), the Europol Innovation Lab, and the European Internet Referral Unit (EU IRU).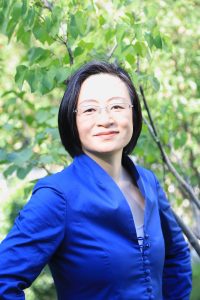 Board member for SDG China Executive Committee
Dr. Victoria Wang has extensive experience in technology governance. She advised UNFCCC climate change negotiation in terms of international green technology dissemination, global competition and intellectual property.  She designed strategy for international standardization and led its implementation. The technology areas include data trust, machine learning, AI and medical devices, blockchain, UAV, knowledge graph, high speed train, smart manufacturing, new energy applications in EVs, medical treatment procedures, medical robotics, digital therapeutics for mental health, etc. Dr. Wang received education in Ph.D., Master and Bachelor in law. She is a qualified lawyer in the US and China. She practices in law and currently serves as arbitrator. In the area of education, she used to be a law faculty, and currently advises SDG education as board member for SDG China Executive Committee.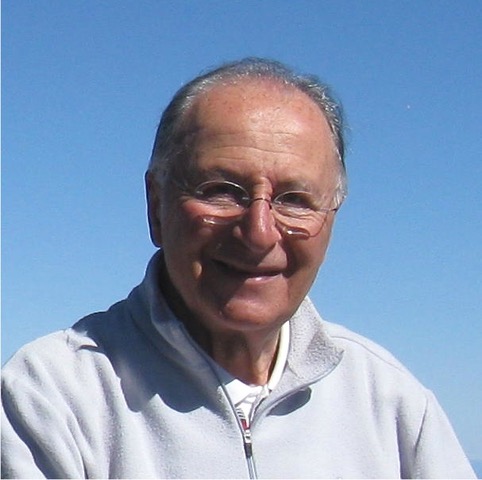 Ben Segal
Honorary Staff Member, CERN
Ben Segal (BSc Imperial College, PhD Stanford) became a pioneer of computer networking after an early career in nuclear reactor development. He arrived at CERN in 1971 and worked on early "data communications" before any modern standards existed. In 1977, on a sabbatical in Palo Alto, he first encountered both the ARPAnet and Unix. Back at CERN he saw that the Internet TCP/IP protocols could connect CERN's many heterogeneous computer systems. Although the European PTT's and industry were opposed to these standards, and their use outside the laboratory was forbidden, Ben coordinated TCP/IP's adoption "informally" within CERN from 1984 to late 1988, when CERN changed its Internet policy, enabling the World Wide Web's development there, and later Grid and cloud computing. Within CERN, one person in particular generously recognised him as a mentor, namely Tim Berners-Lee. From 1986 Ben taught courses on Internet protocols, Unix and distributed computing at many international sites including Italy, Sweden, Pakistan, India, Sri Lanka, Russia, China, Venezuela and Cuba. Since his retirement in 2002, Ben continued to contribute to CERN's work and is an active advocate of volunteer computing and Citizen Science. In 2014, Ben was inducted into the Internet Hall of Fame. Although neither an economist nor a practicing security specialist, Ben will recall some early work he did on security at CERN in the 1980s and 1990s. Life was certainly simpler then but some of that work can still be of interest today.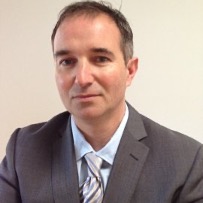 Steve Ramsden
Chief Information Security Officer and Digital Innovation at an international organization based in Geneva
Before joining Global Fund Steve held senior management positions within UK Government, responsible for security and design for UK Government's digital transformation and was a certified GCHQ/CESG information assurance advisor for protection of UK government systems. He also worked within the energy business in Australia where he was responsible for Information Security and resilience for national critical infrastructure and SCADA/OT systems. Steve has passion for education and supports the University of Geneva SDG lab to help scale up education in Sustainable Development Goal's and frontier technologies including, WEB3, blockchain, encryption and privacy preserving technologies (multi-party computation/Zero Knowledge proofs) to make social impact.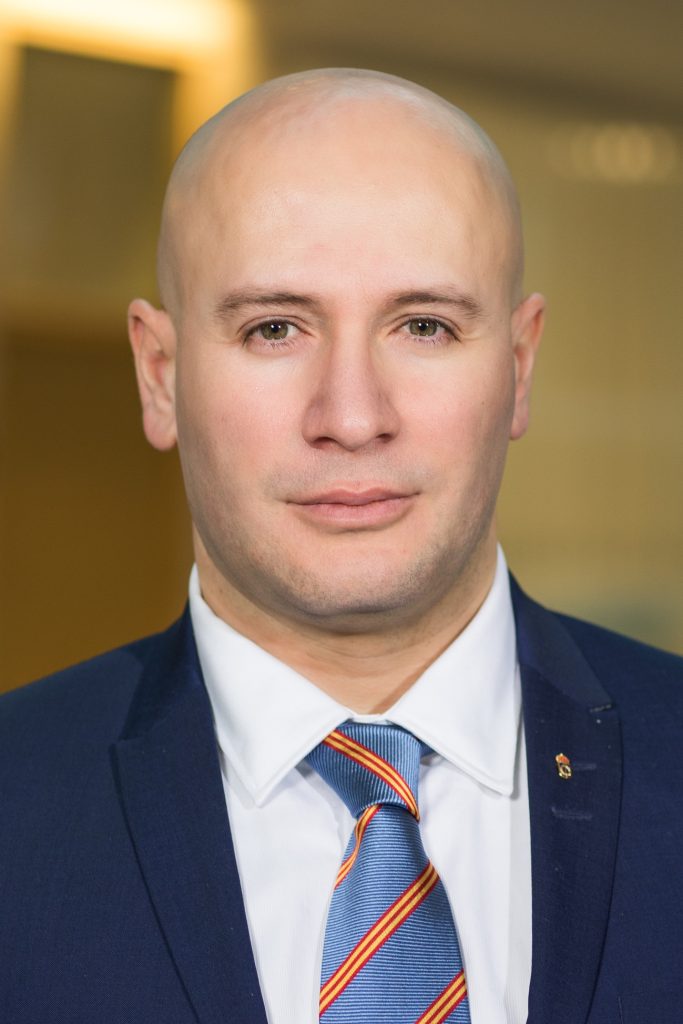 Gazmend Huskaj
Head of Cyber Security at the Geneva Centre for Security Policy (GCSP)
Gazmend is the Head of Cyber Security at the Geneva Centre for Security Policy (GCSP). Previously, he was a doctoral student in Cyberspace Operations at the Swedish Defence University. Additionally, he was Director of Intelligence on Cyber-related issues in the Swedish Armed Forces. Prior to that, he was Head of the United Nation's Intelligence Cell in a mission area for several years. He is a military Veteran, with more than five years of duty in conflict and post-conflict areas including two tours to the Balkans and one in Central Asia. He holds a two-year Master of Science in Security & Risk Management from the University of Leicester, and a two-year Master of Science in Information Security from Stockholm University. In addition, he is a graduate from the Harvard Kennedy School Executive Education program on Cybersecurity: The Intersection of Policy and Technology, and the Geneva Centre for Security Policy European Training Course (ETC). In 2014, he was awarded the best idea answering to EEAS Deputy Secretary General thread on the EU as a security provider. He has also academic training from Cranfield University, University of St. Andrews, the KTH Royal Institute of Technology, and professional training from the UN Department of Safety and Security (DSS). He was Chair of Research & Development at ISACA Swedish Chapter and is a Certified Information Security Manager (CISM). Additionally, he was Director Intelligence & Lead Analyst in Paliscope, a company that is accelerating the Intelligence cycle, and prior that, Cyber Security Consultant at PwC Sweden. His PhD project focuses on Offensive Cyberspace Operations.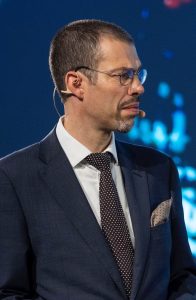 Nicholas Niggli
Nicholas C. Niggli is a trailblazing servant leader with a track record of bridging the gap between the private and public sectors, driving economic development initiatives that create value for both purpose and profit. He currently serves as the Deputy Secretary General at the Republic and State of Geneva, where he leads strategic initiatives to position Geneva as a global hub for sustainable and regenerative economy, digital governance, and public-private collaboration. His leadership has resulted in innovative initiatives such as the Geneva Digital Talks, the Building Bridges initiative for sustainable and regenerative finance, and the Trust Valley for digital trust and cyber-resilience. In his previous roles, Nicholas has held senior leadership positions at the Embassy of Switzerland in the UK, where he led the Economic, Finance, Science & Innovation Section and oversaw the Swiss Business Hub UK and Ireland. He played an instrumental role in high-level consultations with major think tanks and the UK Government, up to ministerial level, in the context of the UK reshaping independent trade policy, post-Brexit referendum. He was also Chairman of the Association of Economic Representatives in London (AERL), providing and developing a multi-stakeholder platform for dialogue between industry, policy-makers, and government.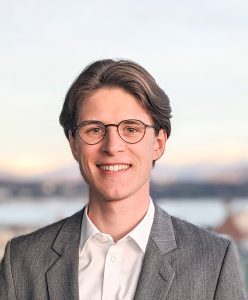 Fabian Hofmann
Fabian Hofmann is a Student Researcher at the SNSF Ambizione project "An apomediated peace?" with the Centre on Conflict, Development and Peacebuilding (CCDP) and currently pursues a master's degree in International Relations and Political Science at the Geneva Graduate Institute. His dissertation is funded by the Geneva Asia Society and explores queer communities' repertoires of everyday resistance to the increasing securitization of urban spaces across Southeast Asia through a participatory photography project.
Fabian holds a bachelor's degree in Political Science and Sociology from the University of Basel, where he was employed as a teaching assistant and conducted a student-led research project on the transformation of the German Protectorate of Southwest Africa (present-day Namibia). Before joining the CCDP, Fabian worked as a Civilian Servant for swisspeace and was a Research Associate at the Edgelands Institute, where he participated in a qualitative exploration of Geneva's digital security and surveillance architecture.